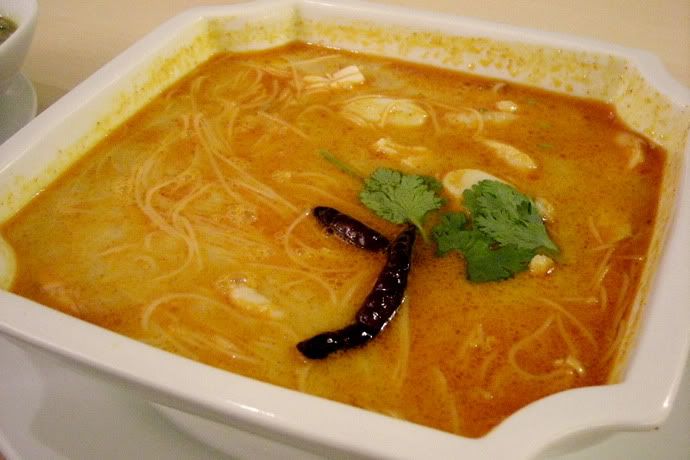 I wanted to do a post on my two days trip to visit my besties from college but am not too sure if they'll approve of having their Jpegs posted here. And I'm definitely not thinking of pixelating their faces - It's, rude. Anywayss, they took me to a whole lot of shopping malls and eateries. One of those being a place where we had our lunch, called Thai Thai Restaurant and I must say, I was impressed by the interior décor. It was very classy for a place which serves authentic Thai foodies. There were chandliers and shelves, and even willow branches, somewhat like a Western Cuisine restaurant. The food was top notch, especially the one I had which was introduced by Sara (top pic), my bestie who knows I'm a sucker for Tomyam/Laksa. Perfect. Jasmine, another good friend of mine, had Green Curry with rice.

Both my besties had been far too kind to me that I felt the need to blog it down here. On the second day of our trip, I was feeling nausea and dizzy all of a sudden and gosh, they bought me a Starbucks tea and walked around the mall just to get me a Panadol Actifast and some sour flavoured Mentos candies. Now, where in the world could you find friends like that? I was touched and guilty at the same time. I was basically, spoilled. Love you girls!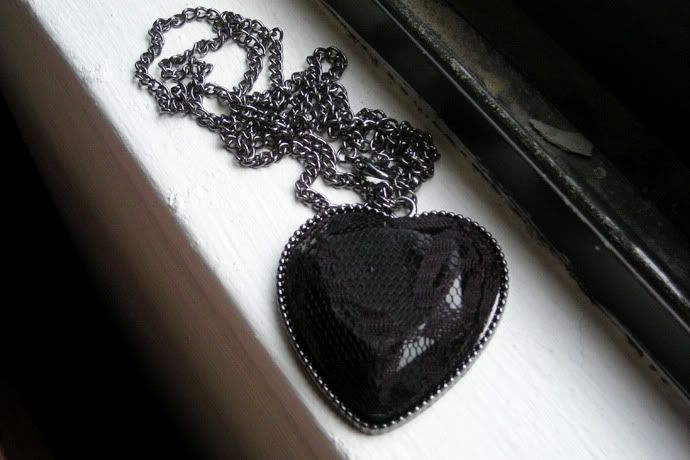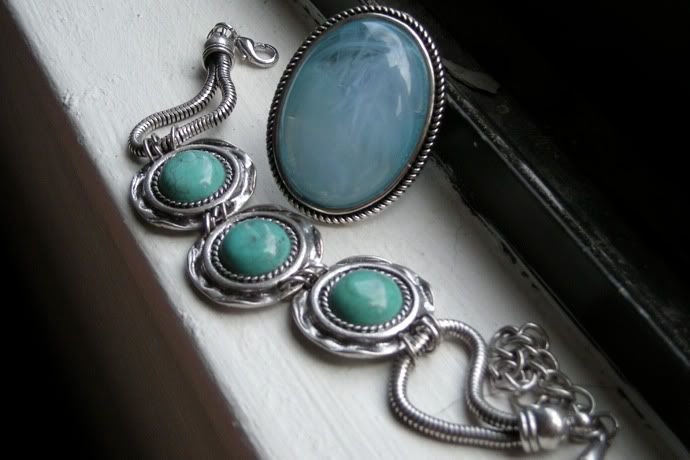 (Black heart pendant wrapped in lace from F21, crystal-like oversized ring in aqua blue from DIVA, vintage turquoise wristlet)

These are some of the few things I bought. Except for the turquoise wristlet which wasn't purchased during my trip. I also managed to grab a tee and slinky tanks from F21, a pair Cotton On flats for myself, managed to squeeze in another 3 pairs for my sisters and mom as well, and two bags from local mall Sg Wang. Not much cos I've spent way too much before my trip. Somebody please help me put a full stop on shopping. It's becoming an obsession!