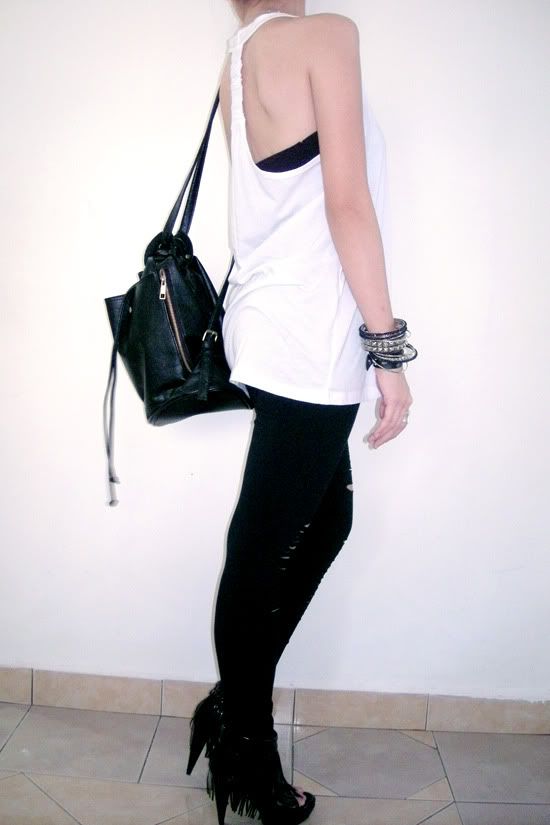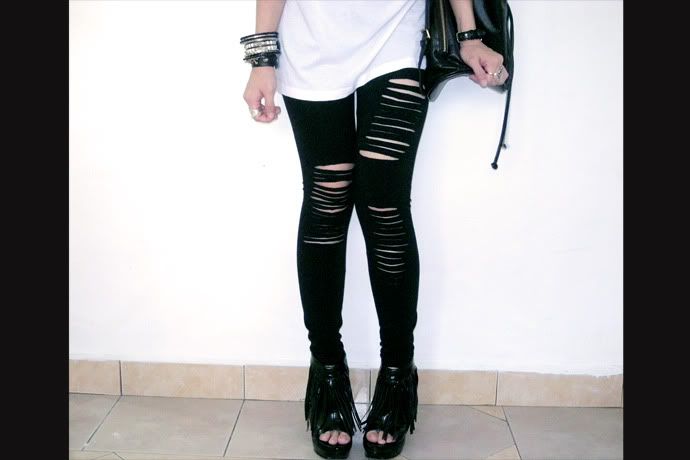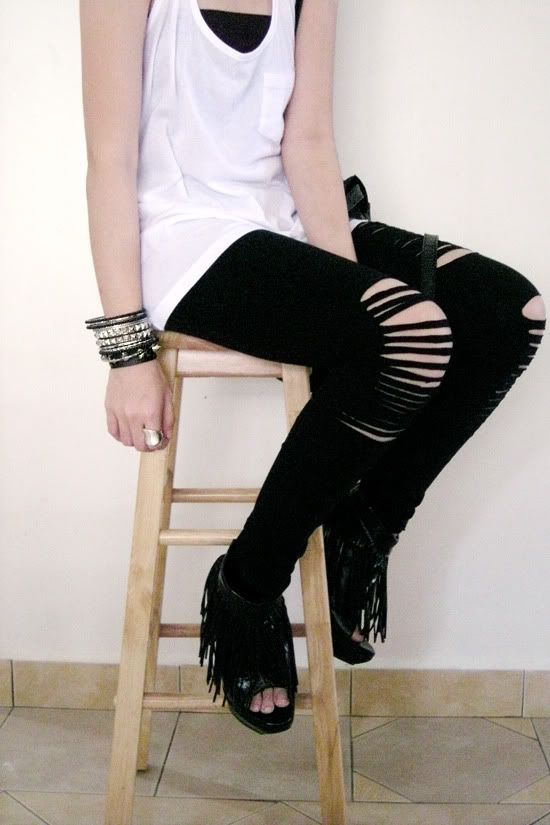 (F21 racerback tanks, random black tube, Vincci bangles, A.Wang inspired fringed booties and slashed leggings bought online, backpack from mute-mode)

Okay. I have to admit that this, is so not me. I would never wear something like this out. Not even out of my room. No offense, I like the tanks but I know this is not my kind of style. But, I guess, it wont hurt to at least try it on, right? Anyway, this was the F21 tanks I purchased during my trip. It was slashed 70% and felt I would be a dumbo if I were to go back home without it. Shoes are just inspired versions, not even F21. LOL. But they are uber-comfy.
And, oh, I've been tagged by Fashion Slam and I don't really know why but do check her out as she has some really nice pictures featured in her blog, which I find inspiring :) Quickie link here.

Pictures credit to mute-mode.