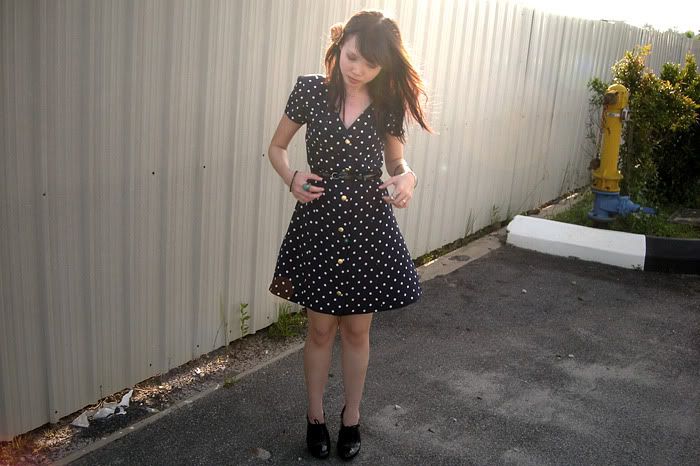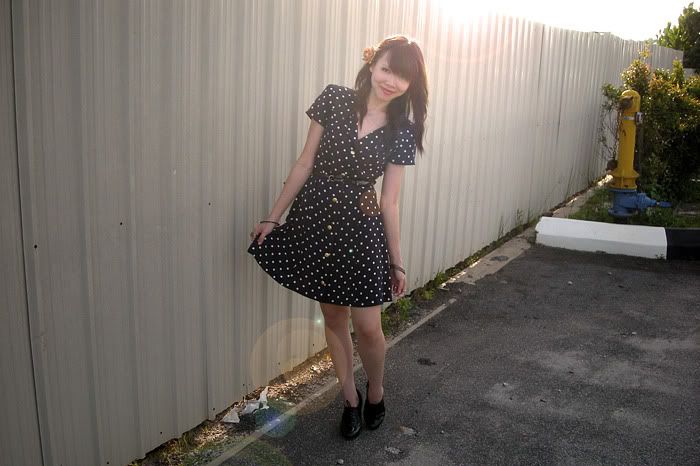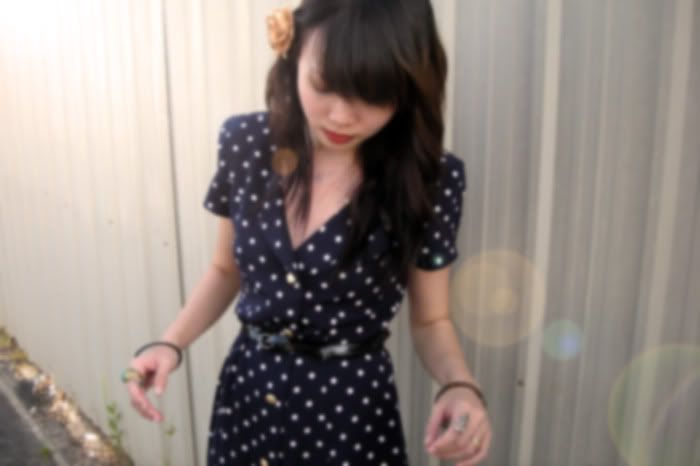 ph. by mutemode
(Vintage navy blue polka dress, headpiece from China, oxford heels, random accessories from everywhere)

I love vintage dresses. And most of my vintage pieces have been altered to fit me. Most of the time, I had them altered myself but for this particular
dotty dress, I left it to the experts - the seamstress. They really come in handy when you just don't feel like putting threads thru needle holes. I got
its hem and sleeves shorten, and changed the buttons myself to gold ones to give that navy/nautical sort of look. Before this, the dress was long
and dowdy. Boring.

Changes are good.