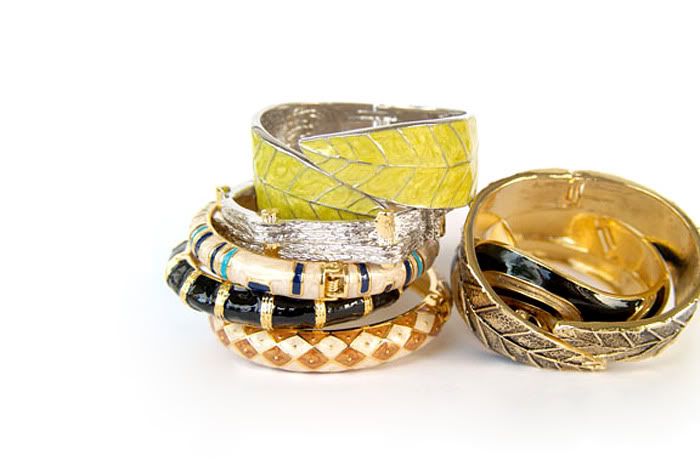 (Image source: soakrepublic)

At this point, I would rob a bank for the rings. Pray hard it is NOT your bank. LOL.
I'm also thinking of getting some of those chunky cuffs to match with my other bangles. My accessories department seemed to have hit the red light
for awhile now. I felt naked at the thought of putting on empty wrists, least a watch will do. Anyway, take a wild guess on the one(s) I'm getting.
They are probably not of your liking but let's see if I can turn things around.