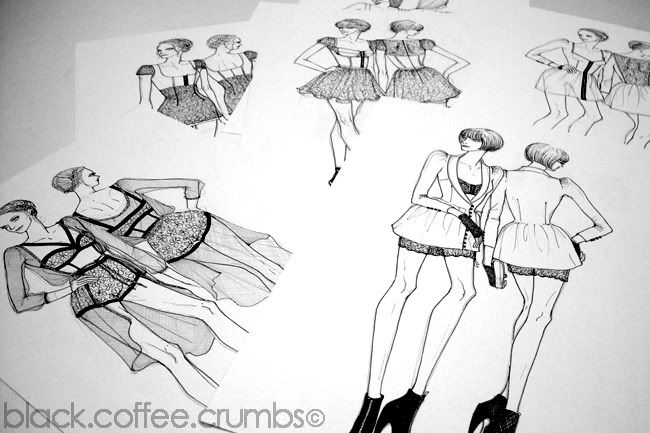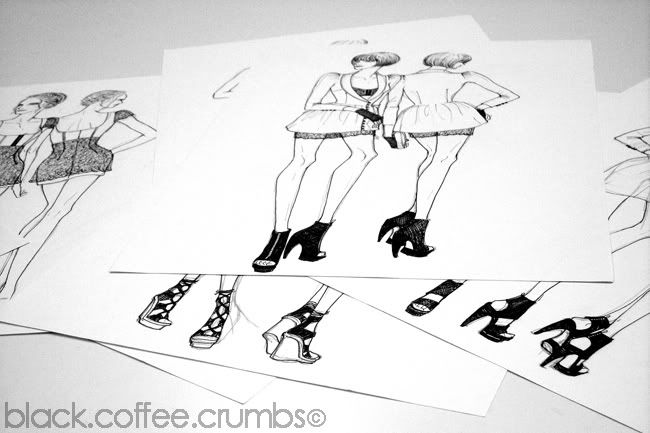 (Lace dress from? Random grey cardis, Vincci flats, Diva bangles, Bag from Veritas, House of Harlow Black Resin inspired necklace)

Some of my last year's sketches. I don't normally put a copyright tag to my pictures and I don't like the idea of it too but this time, I felt prompted to, as they are my artwork and I felt the need to protect them. You know how plagiarism can get outta hands these days no matter how much you warned them off. Am I trying to say that my sketches are good? LOL Well, I hope so! (vomits) Anyway, I've been feeling uninspired of late, and haven't really been sketching ever since I gratuated. Well, uninspired is just an excuse to laziness I guess.

My outfit for church one of the previous Sundays. Extremely simple, I know. But, you know, church.