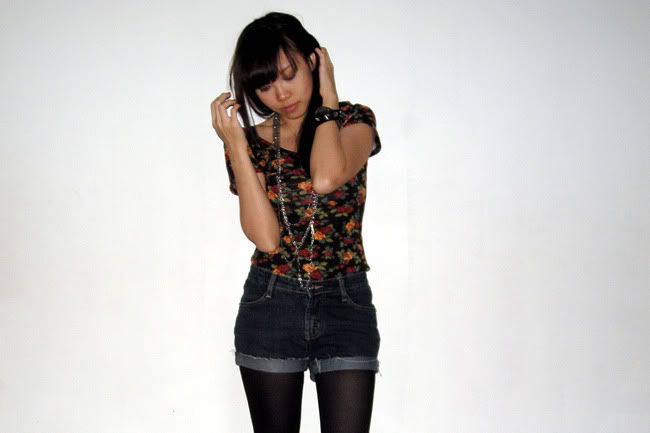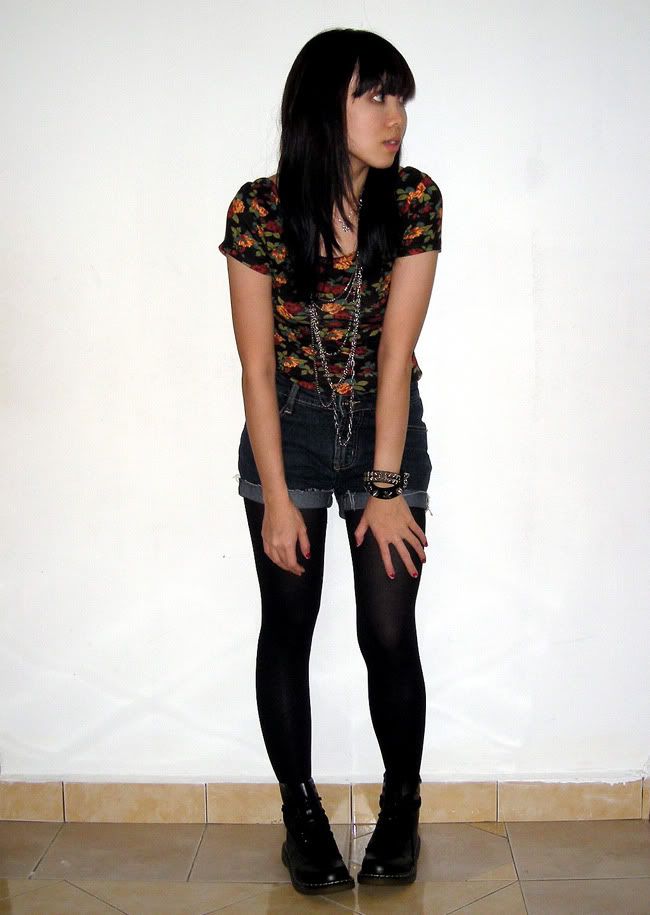 (Floral dress as top, DIYed denim shorts, F21 chain, random bangles and Inspired Docs)

Finally a feature on the floral dress with shortened sleeves. It looked so much better now, and more versatile. Got my hair re-coloured as well as the previous one was fading and becoming more carrot top-ish. Now there are officially two things I regret doing to my hair. First was to cut it short and second was this. Regrets after regrets. Sigh.
My emotions have been running up and down for the longest time already. That old feeling still visits after months passed. Everyday I wonder about the road not taken or could have taken and wanted to take. And then fear comes and shoo all the thoughts away. But going through life everyday, makes me wonder about that road again. And the cycle repeats.

Battling these mixed feelings are really tormenting. God save me.