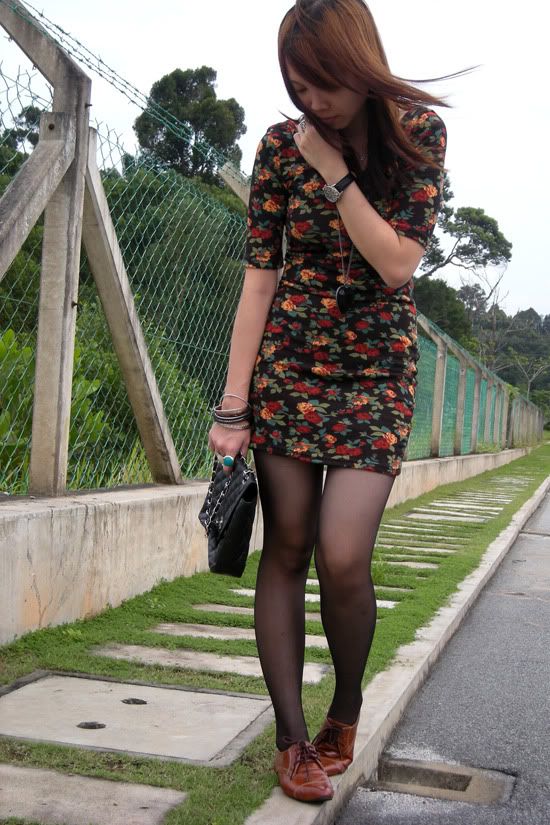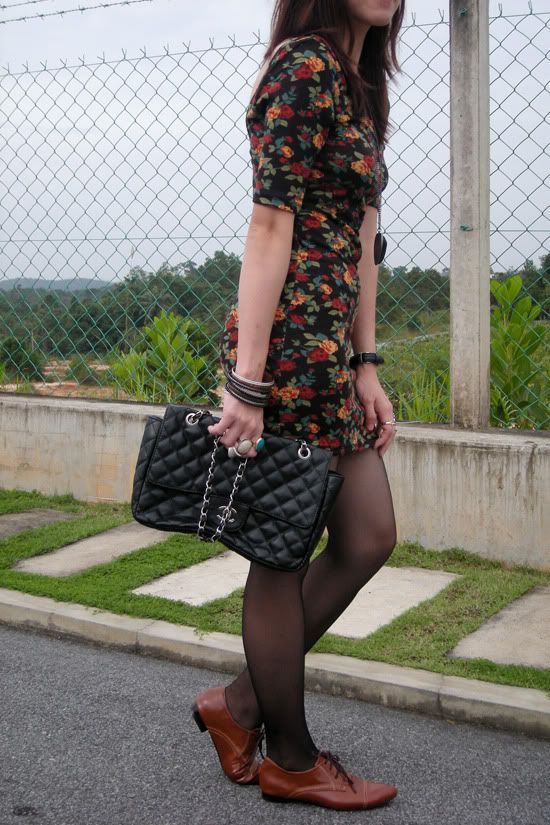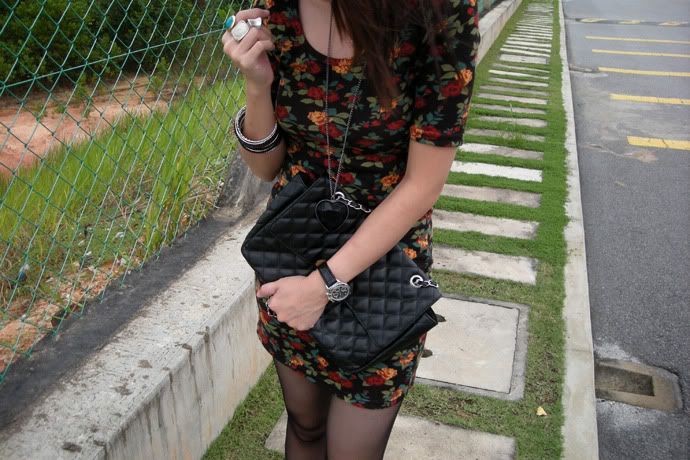 (Floral bodycon dress bought online, F21 black heart pendant, random bangles, Vincci rings, knuckle ring from CastelleClothing, vintage oxfords, stockings from Guardians, ɔc-inspired bag)

It's hard to see the sun shines brightly lately. Monsoon. The past weeks had been nothing but umbrellas and wet shoes. So, last Sunday was the only day of the week which was sun-shiny and I quickly grabbed the oppurtunity to go out and have my outfit pictures taken outdoors. I was sans make-up and dare not look much at the camera. Sorry! (Even got my head cropped off)

A few scars on my wrist onwards, as you can see. Sand-flies. They never seem to stop biting me. Got a new bite mark on my foot, of all the places.

Other than that, I love this dress. Love the colour, and the flowers. Time to put some hues to my outfit. Fellow Malaysians should probably know where it's from. Also, am waiting anxiously for my hair to grow long back again. I was flipping thru my old pictures and God, I miss old long boring hair :(
Pictures credit to mute-mode.

Note: This is actually a delayed post. Should've posted it out last month but couldn't find myself some time. And oh, Happy New Year.