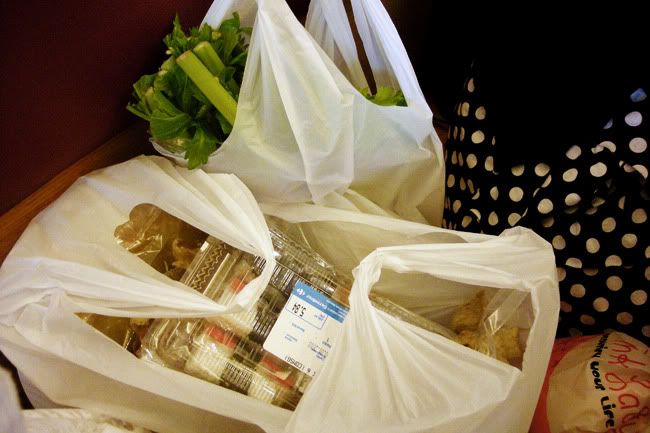 The previous Sunday, my sisters and I decided to have lunch together - Something we almost never do, as sisters. We hung out with our friends, bfs at cafés but between us sisters, we had a mutual agreement not to spend on food when we're out together. So, we shop, grab what we want and head straight back home. Pretty boring.
We went to Black Canyon Coffee and the food was great. Tasteful. I ordered Stir Fried Spaghetti with Minced Chicken and Hot Basil. Didnt taste basil at all. It was more of a mushroom flavour and dang it was spicy! I literally had mucus running down my nose and yet, that platter seemed so freakin 'harmless'.
My elder sister of Style-Antagonist had some Udon Tomyam Noodles which was equally delish. We had an awesome time that day and I cherish moments like this.
Today, mom and I recalled something of quite a few years ago where my lil bro claimed that he saw Jesus! The whole family was stunned and started questioning him questions like what was Jesus doing and how did He looked like. Unable to feed us all with a sharper image of what he actually saw as he was still a young boy, one of us asked him this very simple question - What was the colour of the Jesus you saw? And he said, "Black." We had goosebumps right away.