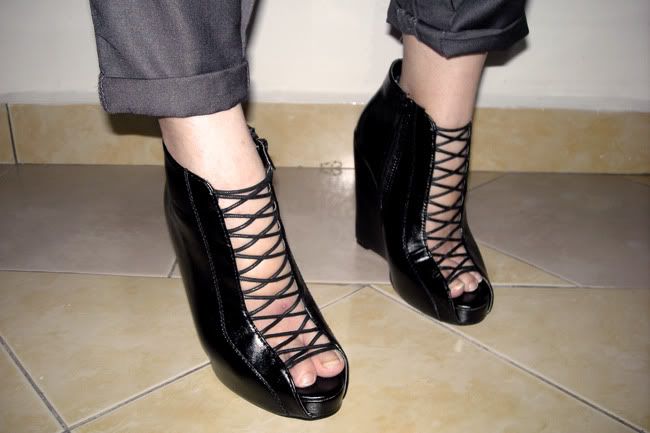 (Blazer and tapered pants from CastelleClothing, GAP long sleeved tee, random leopard print scarf, bangle from Diva, rings from Vincci, Givenchy inspired wedge from Yunique Paradise)

My dearest sis, Rebecca of Style-Antagonist bought me this beautifully carved brass bangle from Diva weeks ago. Only managed to debut it a few days back due to the workload I have. Not only that, she also presented me with a tent shaped tanks from Topshop. My other sis bought me brown flats from Cotton On and it was't even my birthday. They were gifts from their trip to KL. I am so blessed to have sisters as thoughtful as them :)
I don't expect anyone to forgive those unpedicured nails by the way. I couldn't forgive them either.