As promised in the previous post, my big beautiful family and I attended this mini, supposedly Oscar night held by a local college at a local hotel. The food was excellent and delicious, probably becos we starved ourselves during the day to fit into our dresses. So, basically, even if they served some left-over pizzas, it'll still be rated as deliciously mouth-watering. So, pictures, come on out!


The decor was, almost there. Love the ceiling deco though. There were performances by the college students, some out-of-tune karaoke performances, MJ tribute dance, err what else? Think think. Yeah, a drag-queen style fashion show which I totally disagree of as my two younger siblings were there too and they are like barely 18.
We, sort of attended just for the food. So we didnt bother much about the performances LOL


There wasn't much pictures of the food either cos we were concentrating on getting 'em food into our mouths. Btw, that ain't a mini corn. It's actually a squid trying hard to incognito as one.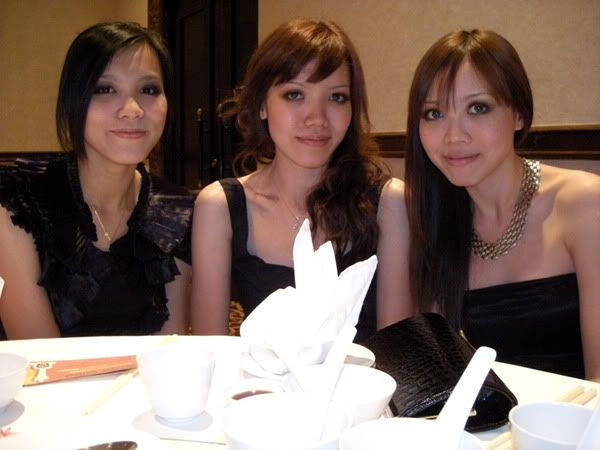 My sisters and I (Rebecca of Style-Antagonist, Ivy of MuteMode, and me of, you know). This has gotta be my first with the falsies and I kinda love it. Makes my eyes looked as if I just saw my favourite shoe was on sale.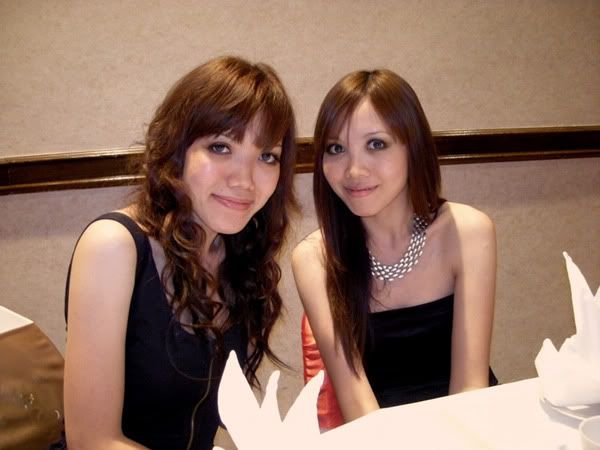 Do excuse us for the multiple shots of ourselves. Tee-hee.
What a fake giggle I just gave.

Yawn. The same old shoes. I haven't been buying shoes lately and had to strap this on over and over again. And not to mention that predictable snake-skin clutch which is quite overrated here in my country.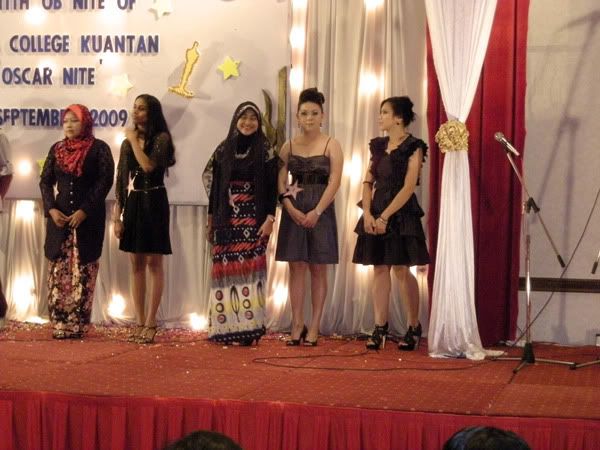 Rebecca got nominated for Best Dressed but sadly, it only stopped there. I personally feel she should've been the Best Dressed of the night. What do you think? Obviously. Anyway, other than that, we just stuffed ourselves up till the night ended.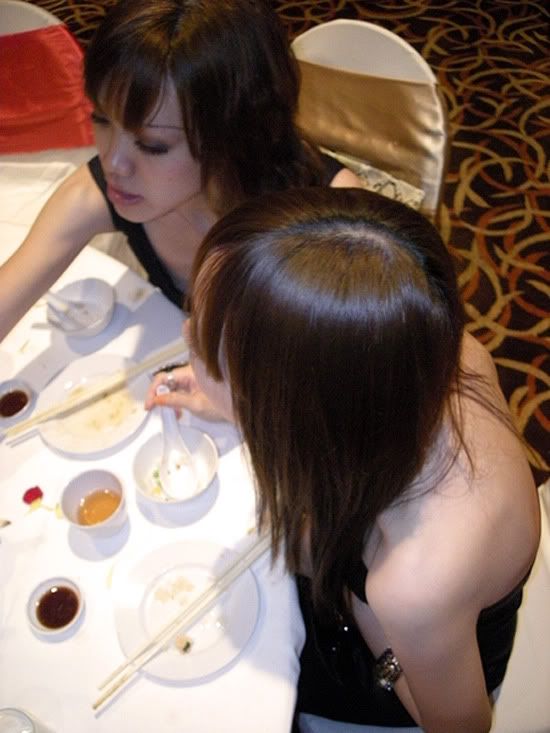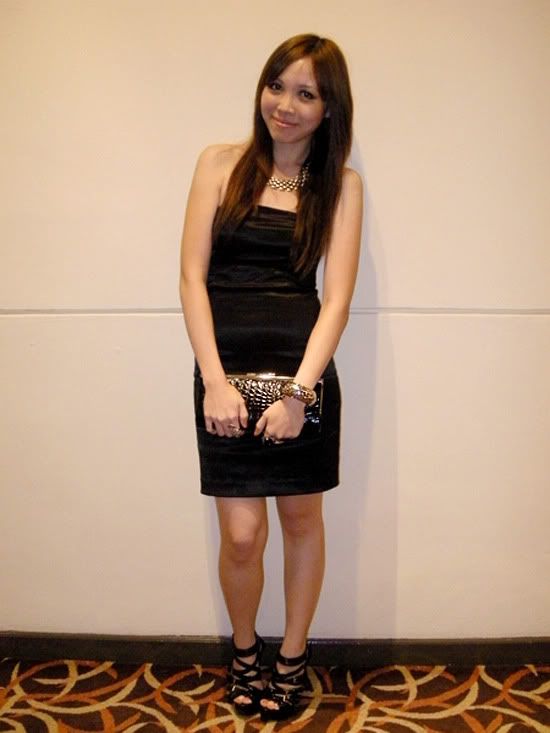 (MNG Suit dress, Vincci accessories, Random bangle, Urbanog shoes)

Burp. Ooo excuse me (: