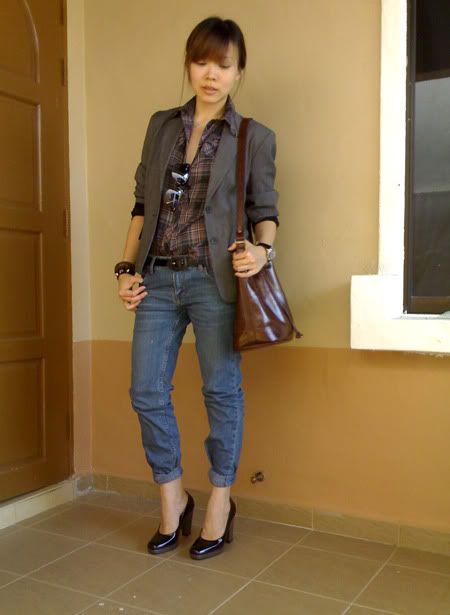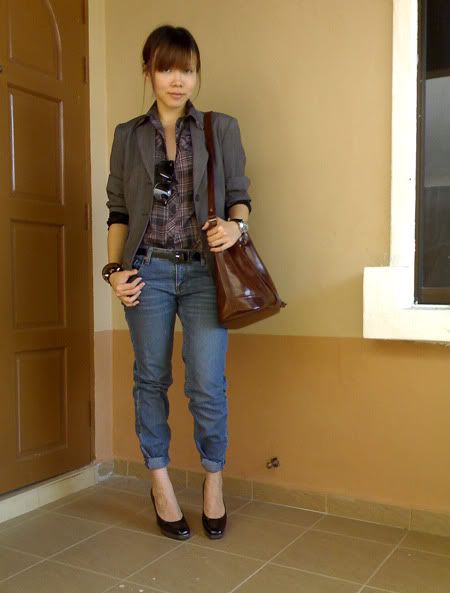 (Rafaella blazer, Nicole checkered shirt, 3PM boyfriend jeans, Vintage drawstring leather bag, rocker cuff, brass bangles and wooden beads bracelet, NOSE pumps)

OMG. I did it again. Said I will blog but I lied. Britney and Bolton. LOL. Beba, I'm here. Thank you for your concern :D I am thinking of re-vamping this space, to feel inspired again. But, no promises this time as I might be away, again.
Anyway, a couple of weeks ago, my family and I attended my sister's Orientation Night and I will be posting them pictures pretty soon. Next up!

Okay, it's super late now. Gotta get some Zzzz.
Good night everyone!