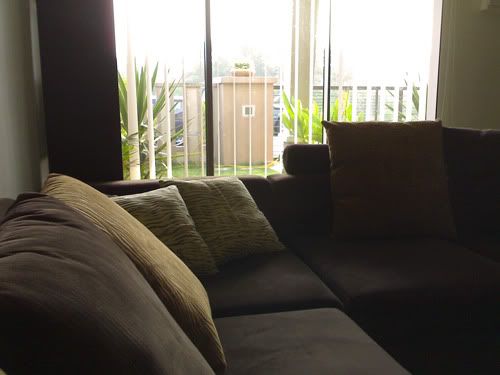 peace at home

Was feeling a lil bored at home last week as I had to babysit my younger siblings whose schools were temporarily closed due to the H1N1 outbreak. It's been spreading quite rapidly over here but fret not, cos God is with us all :)
And with the abundance of time which I had the other day, my itchy hands decided to take pictures of that lovely quiet morning, before they were awake. I love quiet mornings. Do you too?
Oh gosh, I forgot that it's been a week since I last posted something here! I must admit I have been a bum when it comes to doing something routine like updating this space (I hate calling this a blog). My sincerest apology to you all!
Just a quick note here. I recently, meaning 2 weeks ago, purchased these beautiful thing. The ring was awesomely affordable, but as for the chain, for me, it was so not affordable at all. I love and regret it at the same time.

Another quick note here LOL. A HUGE gratitude to my sister, style-antagonist for featuring me in one of her blog post. I definitely do not deserve it at all, seriously. But still, thank you so much sis!

*sorry, I couldn't stop it seems. Notice the smaller pictures? I thought my previous ones were kind of, large so the new ones are now rescaled by just 50px smaller. Not much of a difference, isn't it?