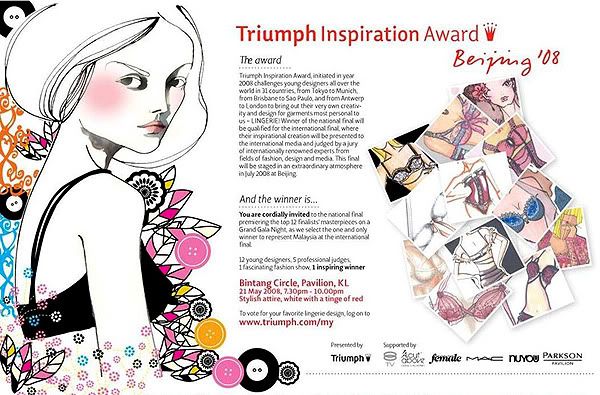 A break from my usual outfit posts. I couldn't believe it was already a year ago. Time flies real fast. Anyway, I was very blessed to have been chosen as one of the 12th finalist to compete in the finals of this very amazing event, the Triumph Inspiration Award. Fashion has always been my passion but I never thought I would've ventured into the less talked about and most feminine side of fashion, lingerie. The competition was held on the 21st of May last year and we were given a month or so, beforehand to complete our pieces. A month of teeth grinding, sleep-thinking sleeps, that it.



The concept for my lingerie piece was Beauty as the theme for this event was Female Fascination and for me, beauty fascinates women the most. Name me a woman who doesn't wanna be beautiful. [paused 30 secs]. None, am I right? So, I incorporated roses into my design which I feel best represents beauty. As this was my first ever hands on producing lingerie, I had a really hard time constructing it and finding the perfect fabrication. I went to God knows how many textile stores, for a stretchable tulle. And when I finally found it, they were not of the colour I want. The closest and the only available stretchy tulle was a light green.

Now, making it pink. I bought 2 types of fabric dye - one in pink and one in light peach. There were tons of trials and errors (okay, I exaggerated), probably more than five times (imagine boiling, adding salt & dye, simmering and washing for more than five freaking times), till I finally achieve the wanted hue. The first was too Barbie box pinkish obtained from the pink dye, the second was orangey brown, slightly pinkish from the light peach dye. I spent a day of a Sunday, just dyeing. I almost gave up a few times because it took up too much time that I was torn between my Fashion Design assignments and this. I did get support from my family, my loved one, friends and God-sent, Rico, who was the second runner-up of this contest. He was basically helping me a lot with the transportation to and fro the Triumph Headquarters and to some textile stores. In fact, all the contestant was uber friendly and supportive throughout this competition:-)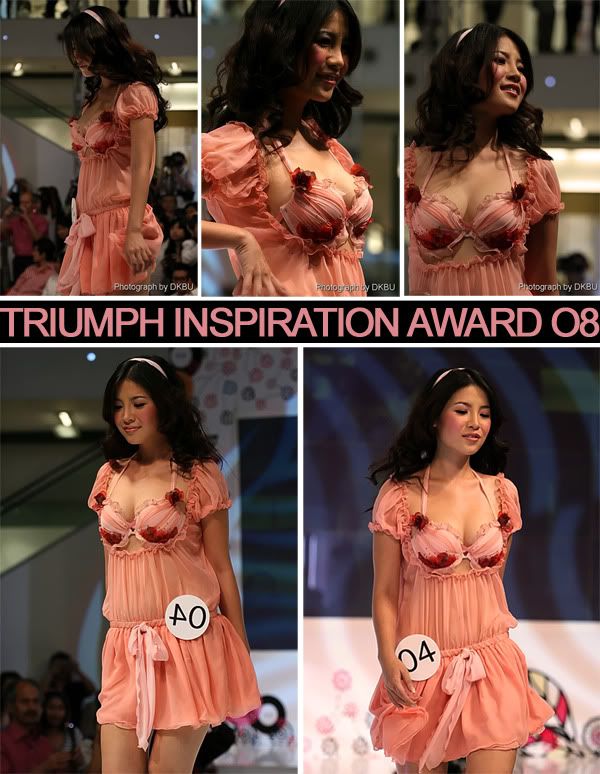 And this was the result. I was asked by one of the judges, 'how do you wash these?' It was so out of the blue and so the word dry clean just came out. Sometimes, creativity doesn't come washable. Washability only limits creativity. I should have added.




Among others. Rico's was Victorian inspired (11) and the one I loved most was the Grecian/Roman inspired (the 1st one). The winner of this competition was number 10, by Merlin Yuwita whose design was inspired by Marie Antoinette. She took home 5000MYR cold hard cash and represented my country to compete with the rest of the countries in the finals in Beijing, China.



The line-up. Which is your favourite? :-)



Local artiste: So I am guessing y'all now know where I'm from :-)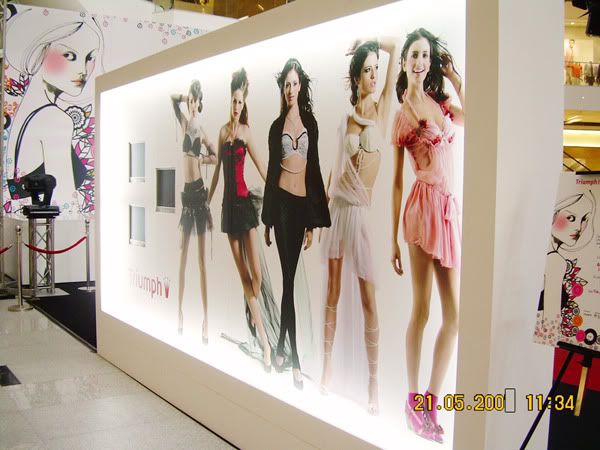 The designers/contestants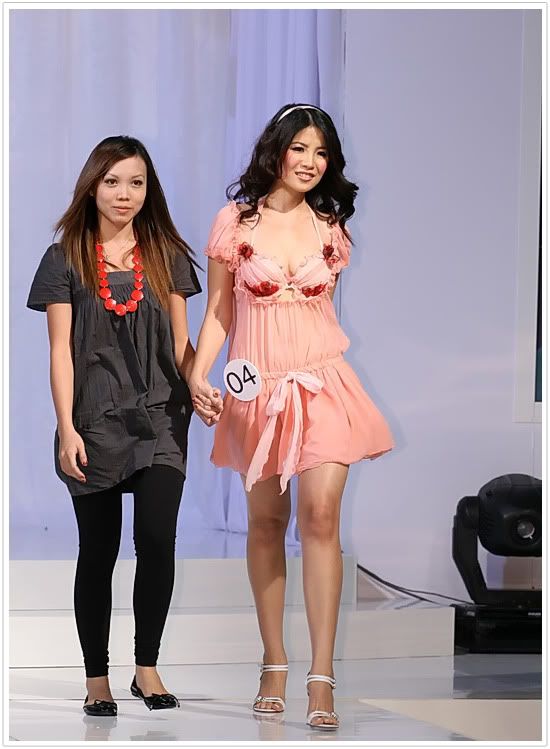 I kept imagining tripping and falling flat on my face that I chose to wear flats. Emily, the model was walking graciously on the other hand.



My sister, Ivy who managed to witness this memorable moment of my life and my besties Sara and Jessica who came to give their loudest and biggest support! Mucho mucho gracias xx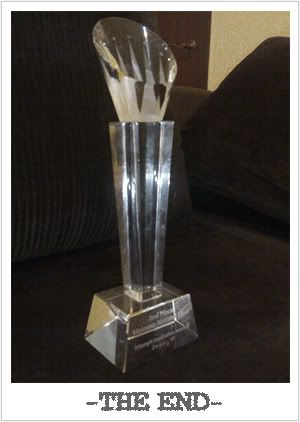 After all the pain and suffering (I gotta stop exaggerating), I finally got myself a place as the 1st runner-up. Must have been God's grace cos I seriously do not think I deserved it! And the 2nd runner-up goes to my mate, Rico Rinaldi :-) Unfortunately the 2nd and 3rd placing prize giving ceremony was only held at my uni. Click
here
for pics and articles.


My greatest regret - Not trying the cute Triumph cupcakes during the Gala night, the official opening ceremony for the competition. Reason being,... I couldn't think of any! What was I thinking?? Anyway, this was just a lil something from my past. I hope y'all had fun reading it :)

Pictures courtesy of DKBU