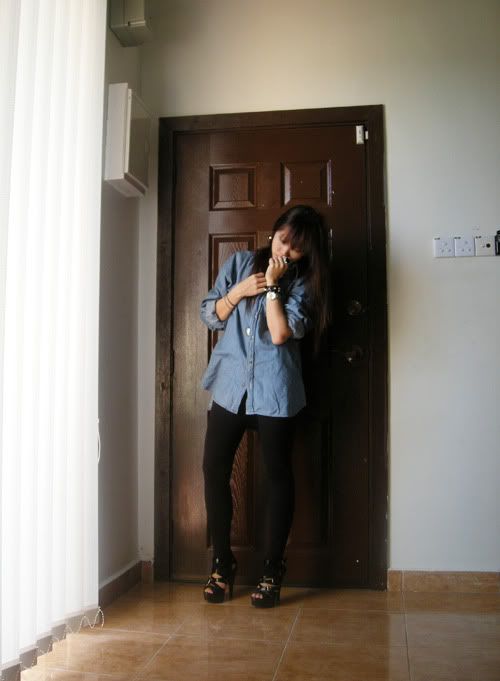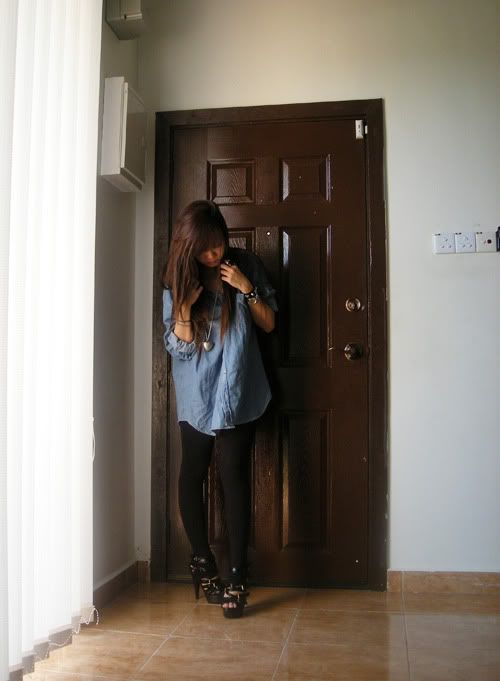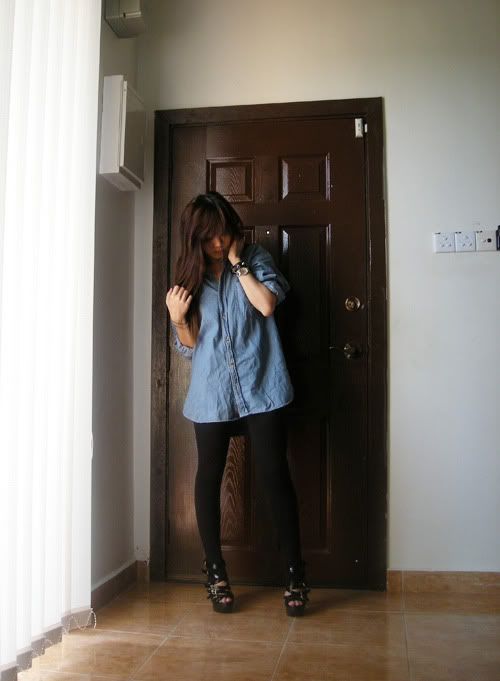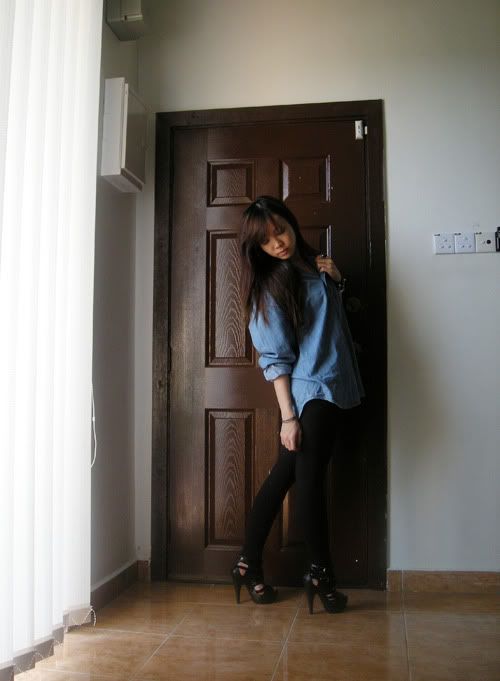 (Thrifted denim shirt, black tights, necklace given by style-antagonist, worn as bracelet, faux leather cuff with studs, some Vincci accessories I always wear)
I would like to thank those who gave my blog a visit(s) and for all the comments I have received. They really made my day and got me going more than I ever could! Mostly, I thank God for these for none of it could have happened without Him. Also to my lovely sisters who are also my faithful readers,
style-antagonist
and
mutemode
, for their continuous support. Do check out their blog! Oh, and not forgetting, a huge gratitude to those who followed my blog.
(I know it sounds like those Oscar speecehes, but I really gotta thank all these wonderful people)

And, I also know that I'm still owing you guys a post on my purchases last weekend, I promise it's coming - pictures snapping, check. editing, nopes. Been kind of occupied lately with my job and side jobs. So, I'll sign off this week with this post and hope you guys like it! :)