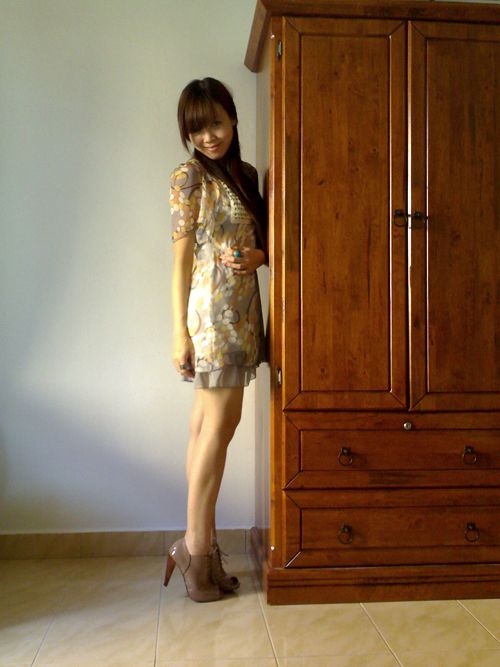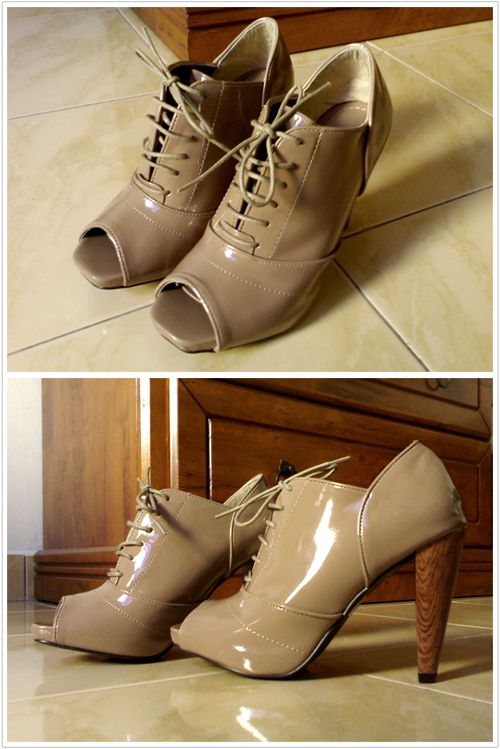 (Vintage sheer layered dress with circle prints, Vincci black tiered & heart-shaped pendant chain, Diva turquoise ring, Diva diamenté studded ring, Nose ankle booties in nude)
The sun was shining beautifully on that day and it kind of caused my pictures to look slightly sephia-ish like how I love pictures to be. I've recently (well, two weeks ago, to be precise) purchased these two items, the sheer dress with circle prints and also the ankle booties in nude. In fact, I actually bought a lot of stuff lately which is not doing good for my wallet and not to mention, my soon-to-be bursting wardrobe. I'm sooo gonna have to get a new wardrobe.
Btw, my family trip to the city was, kind of fun. I didn't manage to get all the things in my wishlist and I didn't manage to snap pictures of my outfit on that day. Pfff. What a day, that's all I can say. But, what I did manage was wearing that ensemble I planned and on a plus point, I get to see, touch and feel my dream Aldo wedge in real and omgosh, I was on cloud nine that time. In fact, I was on cloud nine throughout the whole shopping spree. Oh, I will find a time to post a picture of my purchases some time :)
Have a great a week ahead!
Oxford booties, where art thou? :(