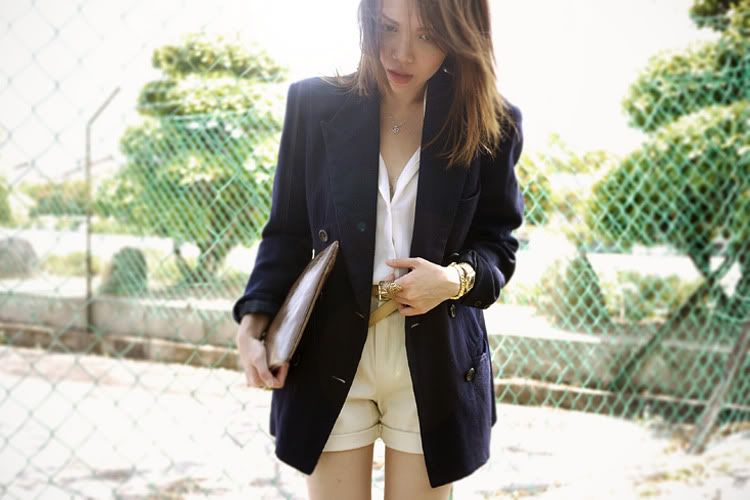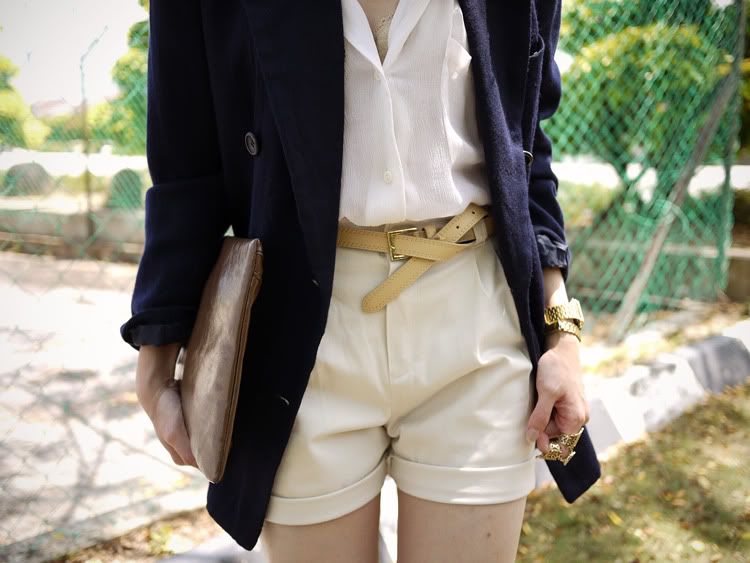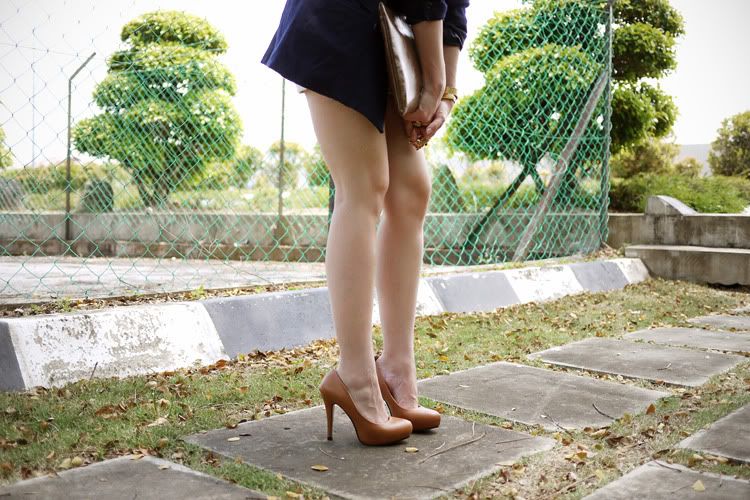 ph. by mutemode

(blazer/rubanrouge, shirt/vintagepackstocks, shorts/online, belt/allbrandsoutlet, clutch/padini, shoes/agape, armor ring/diva)
That was what I thought about when I got the pieces combined together into this outfit. Not that I got inspired by seagulls but merely sailboats and jetties. And
Christoper Cross' Sailing. I wished I could find more jetty-like background but it's just for documenting purposes - as if I'm not complicated enough. I have
always been fascinated by the elegance oozed by ladies who go for lavish cruises and stuff. Don't you think many of them are extremely sophisticated?
Of course, they probably don't put on blazers otherwise things will get pretty baked up like I did.
And yeah, I got my hair re-colored, thanks to my dear sister
Rebecca yay! Do expect to see the changes in the post after the next post.
"And when the wind is right you can sail away
And find serenity
The canvas can do miracles
Just you wait and see
Believe me."