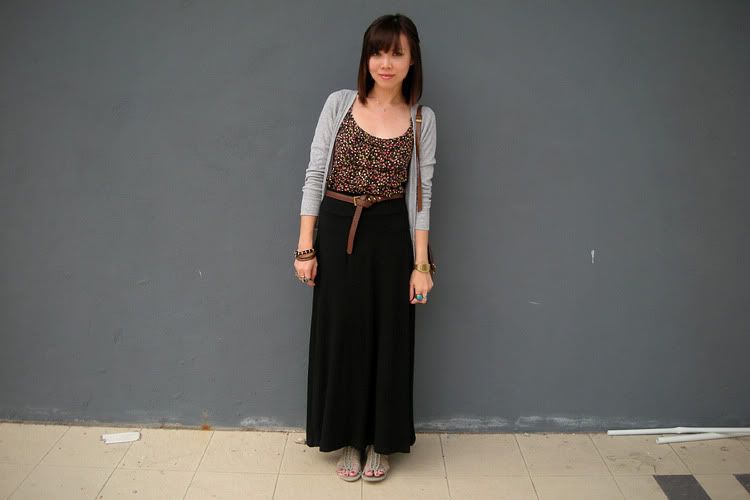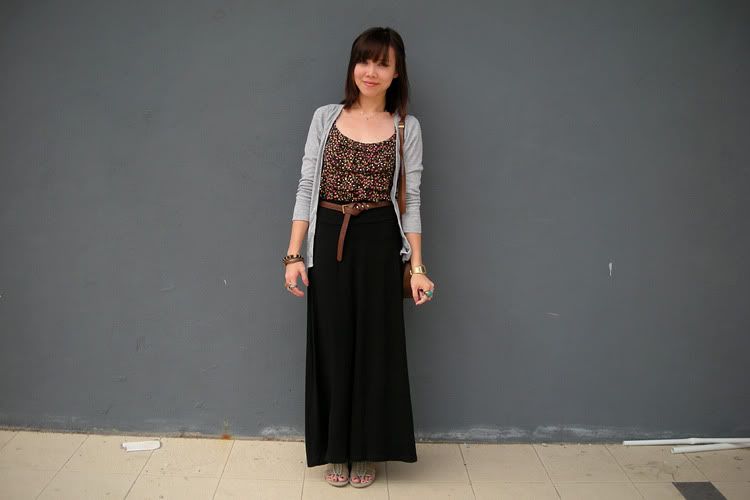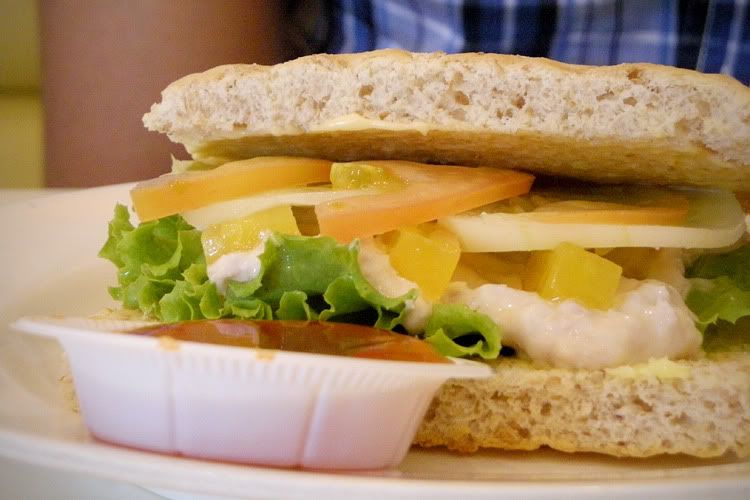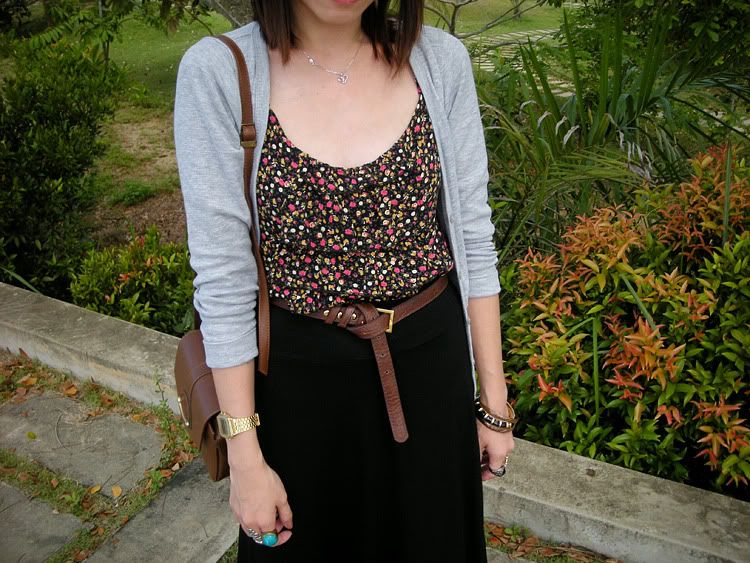 ph. by
mutemode
(cardigan/brandless, top/cat's whiskers, belt/all brands outlet, maxi skirt/la robe, sandals/match, bag/vintage)

Upon taking these shots, I can confidently conclude that the people in my town are indeed, PESKY. When me and my sister, Ivy, found the ultimate quiet spot
to take a couple of outfit shots, all of a sudden, cars and passersby, crept out of nowhere and gave us that laughy, teasy kind of look. Some even honked at
us. Excuse us, but are we breaking the freaking law here? Save those attentions to people who really need them, like those involved in road accidents cos I
don't see you guys stopping and lend a helping hand. Mind your own business, for photography's sake!

On a much calmer note here, that's my favourite thirst quencher - Sour Plum Sprite from Food & Tea (Hong Kong). Other than that, my sister and I had an
awesome time with our friends, Jessica and Tuja. And I'm already anticipating for our future meet-ups!