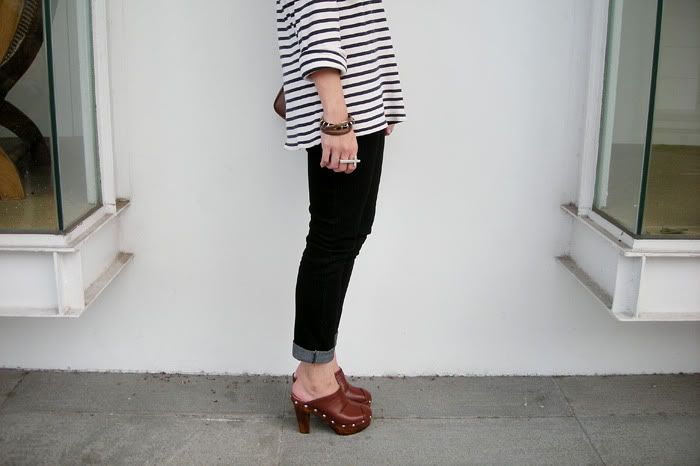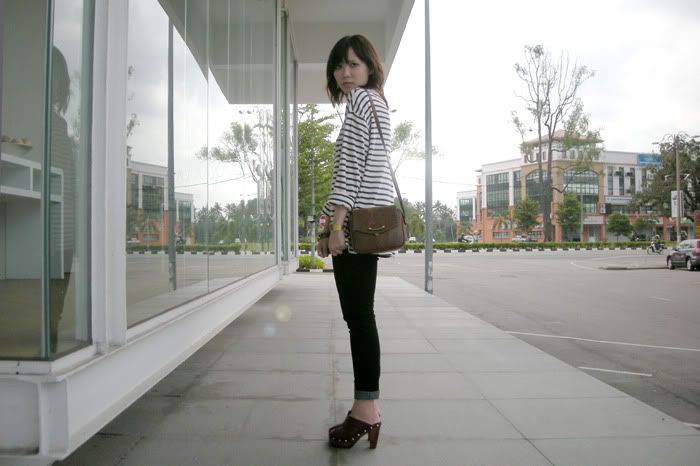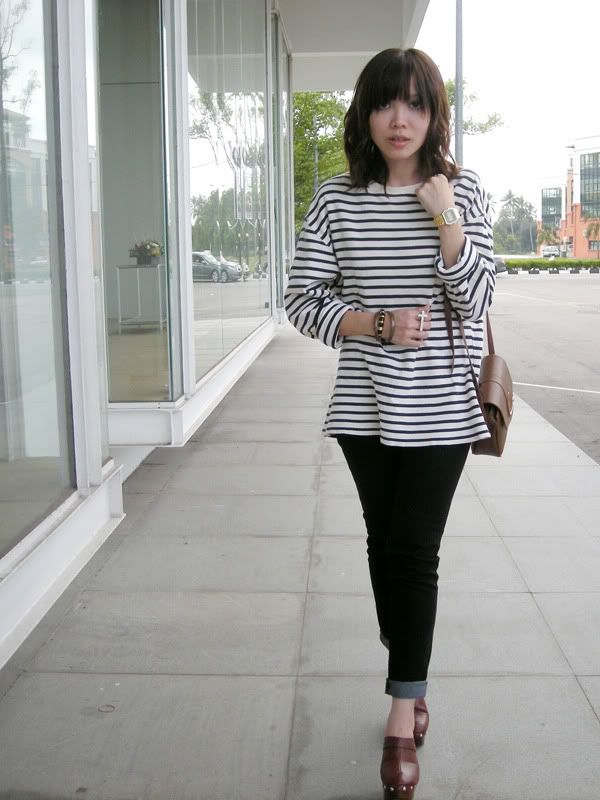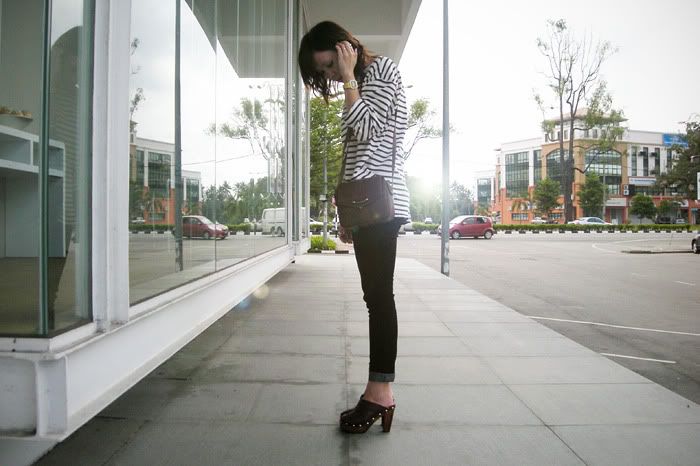 (Vintage striped tees and bag, DUET skinny jeans, clogs from online, accessories from F21 etc)

Lately, I have been having a really hard time thinking of the words to go with every post. It's probably one of those times where I've grown tired of
watching your own architecturing your journey ahead resulting a loud silent scream which no one knows about.




On a happier note, grous shots taken by my youngest sister, who is just 13 years of age. Big sis am very proud of ya! My sisters are a huge part
of me that at times, I don't really know what am I gonna do without them. One of the things I really enjoy doing together with them is just planning
and talking about what to wear. And we'll throw in our opinions and comments on certain outfits we're planning on wearing - whether that black
jacket goes with that nude shoes, that floral top matches well with that shorts etc. I know 5 years from now, when I look back at these pictures,
they are gonna be just a collection of memories from the past. Of the great times spent together, as young, care-free-spirited sisters.

I had no idea this place was wired with security cameras.