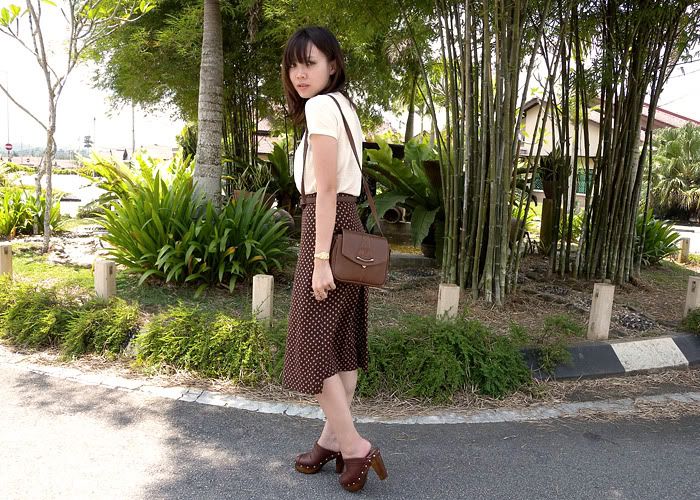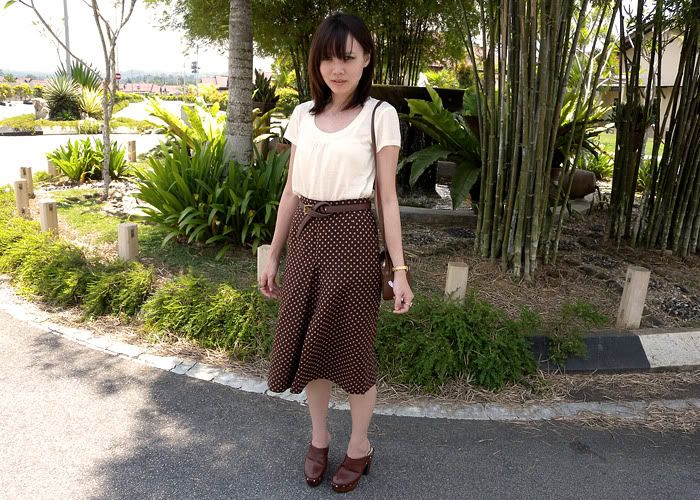 ph. by mutemode
(Mango top, vintage skirt and bag, F21 and Diva rings, online clogs)

A little bit on my outfit. This was basically what I had on for the last Sunday's church. I actually had a black cardigan on but the weather was
terribly hot, as you can see from the pictures - I could barely open my eyes. Vintage vibes and simplicity are all over but it is so much better than
chanelling a grungy outfit. That's just me.