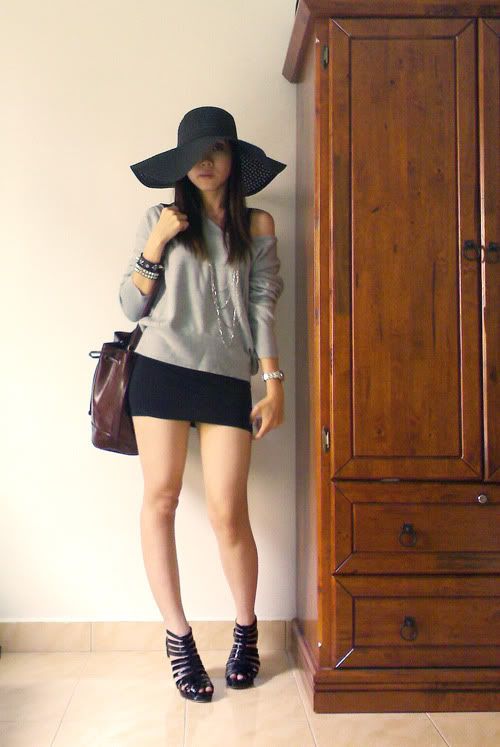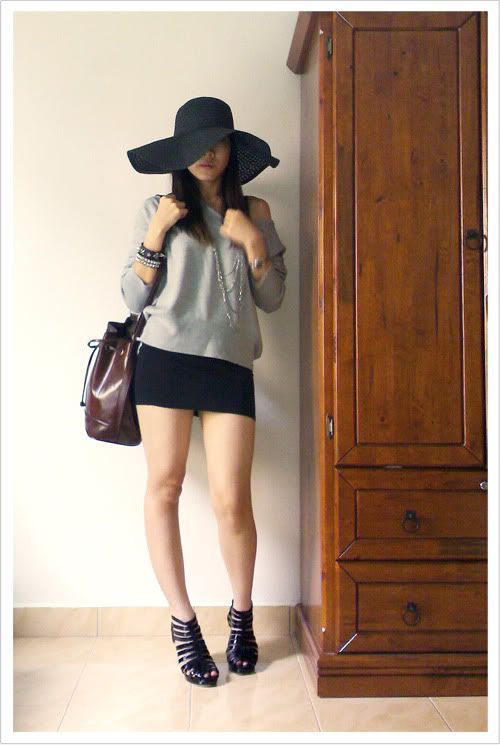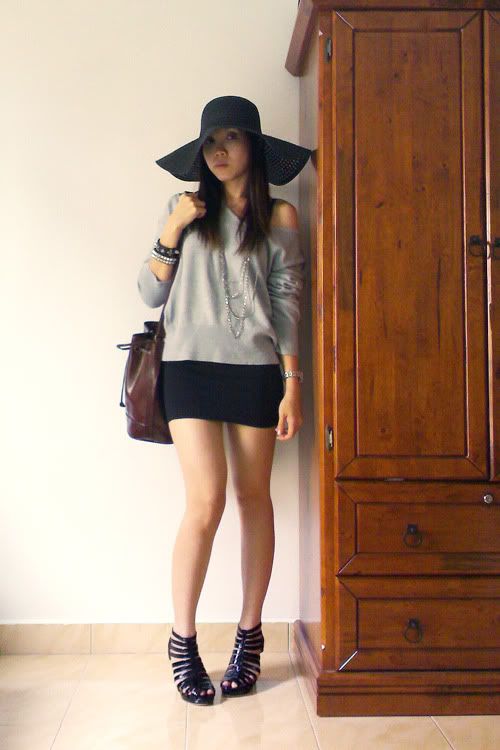 (George grey knitted top, random black tube as skirt, vintage: floppy hat, drawstring bag and rocker cuff, brandless wedged gladiators, Vincci studded cuff and F21 layered chains)
Been feeling slightly under the weather lately until this quote pops out of nowhere and make it worse.
"There is only one success - to be able to spend your life in your own way". By Christopher Morley.
I am wondering, will I ever?
Title credits: Vertical Horizon, Best I Ever Had