ITEM: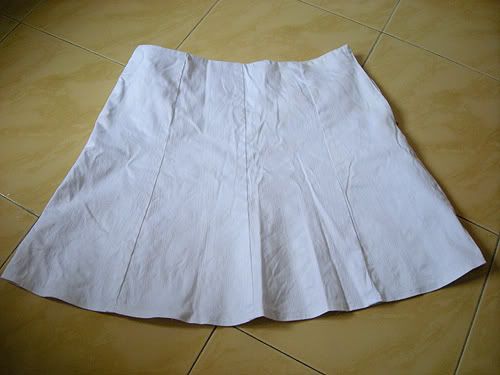 white gored skirt

HOW DID I WEAR IT: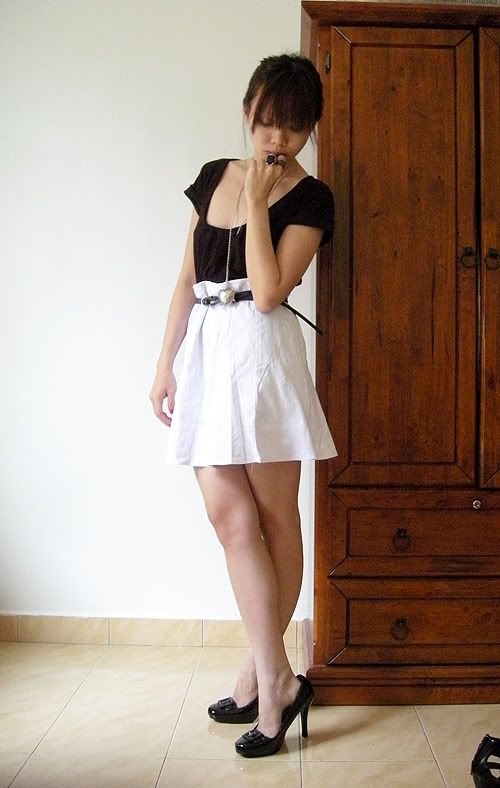 (MNG MANGO black flared top, PADINI black skinny belt, Vincci black faux gem ring, Diva diamenté studded ring, MNG MANGO black buckled heels)
Actually it's not really a big deal how I got all these paired up. It's a very common combo. I'm just maybe a lil .. alright, very thrilled to have found a way to turn this old boring skirt which I always wear to work, into something fun and different. Usually I'll pair it with kind of like a black knitted long sleeved top from Nicole MNJ which is yawn, boring. FYI, I don't like to put on something fancy to work. It makes me focus more on 'how do I look today?' than my job. Unless I have a job like Carine Roitfeld's.

Note: I'm desperately seeking some extra time to do some wardrobe remixes. I wish there were 48 hours in a day with the same 8 hours of zzz.