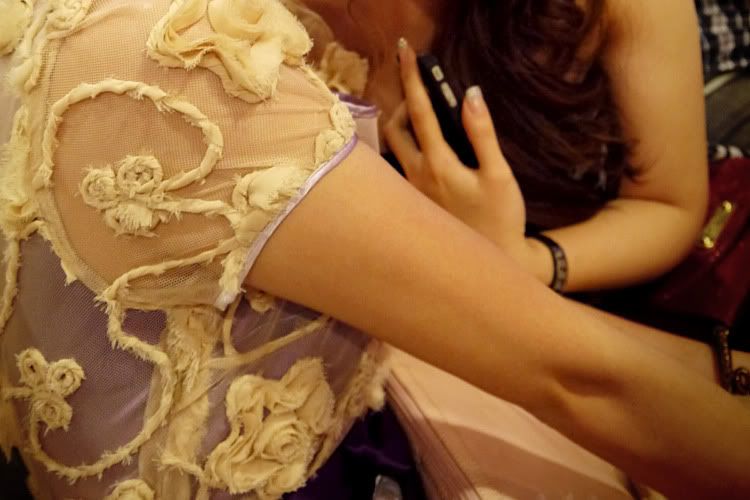 Picture taken by a friend, Gerelynn
A late one indeed but better late than never.
With my childhood friend, Selena, who is also my occasional lunch pal. Another year will mark our 20 years of friendship :) Being somewhat baffled by the fact that all of my full outfit shots were blurry and if not, legless, I vowed to never, ever leave my camera at home again. Silly me decided to be 'modest' and 'humble' at the wrong time.
The day wasn't all that bad when you have sisters who took a half day's leave off from work to help stitch a bow sash onto the dress, chauffeured you all the way there, waded through the stampede crowd to help snap a couple of outfit shots (which explains the blurry pics mentioned) and on top of that, waited patiently till you're done. All without the slightest grumble. Aren't my sisters the best? :)
I wouldn't want to imagine life without them.
And to my mom, Happy Mother's Day. You've been more than a great Mom! Love love ya ♥