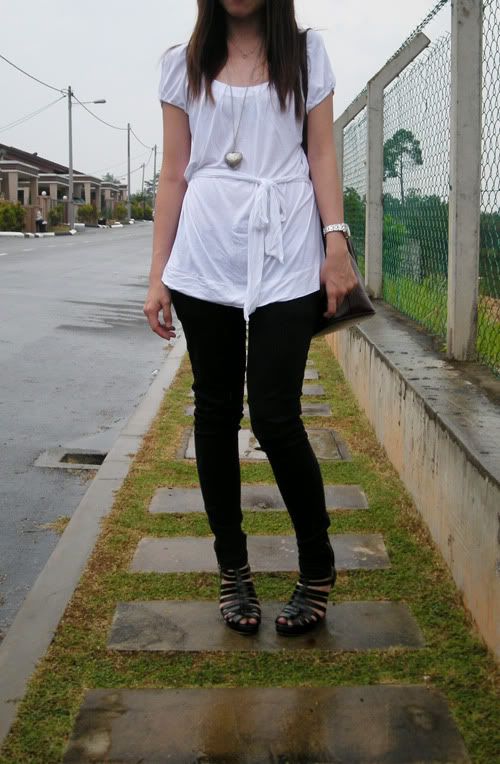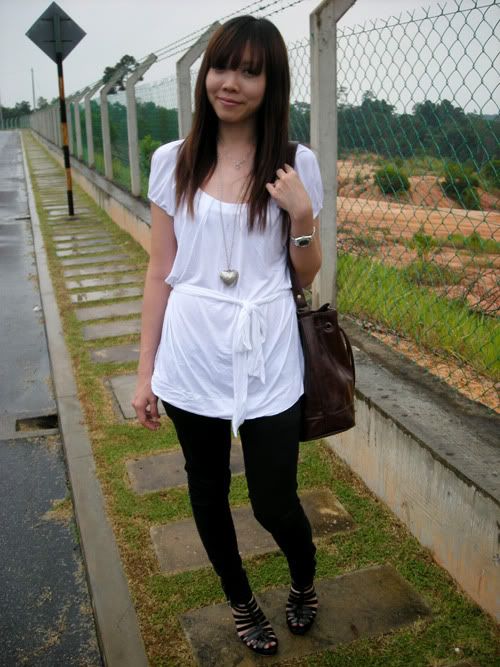 (MNG white top, G2 black skinnies with side zippers, Vincci heart-shaped pendant, brown vintage drawstring bag, brandless gladiator wedges - pictures taken by
style-antagonist
)

Decided to go minimal with the accessories due to the gloomy weather. My sisters and I went for some retail therapy, yeah again, but we only spent on necessities like bodycare products, stuff like that. Oh, wait a sec. I think I bought a pair of sunnies from MNG. Great. How can I missed that? It's of a round shape and it has this John Lennon vibe. Will try to feature it in my future post. And btw, I have finally gotten my hair shortened and I am loving the new length.

I'm not in the best of mood today. Definitely not the certain time of the month, if you know what I mean. It's probably because I haven't been getting my 8 hours of sleep lately. I never did anyway.
A quick note: A huge thank you to
you
, for always buying us ice-creams!
xx