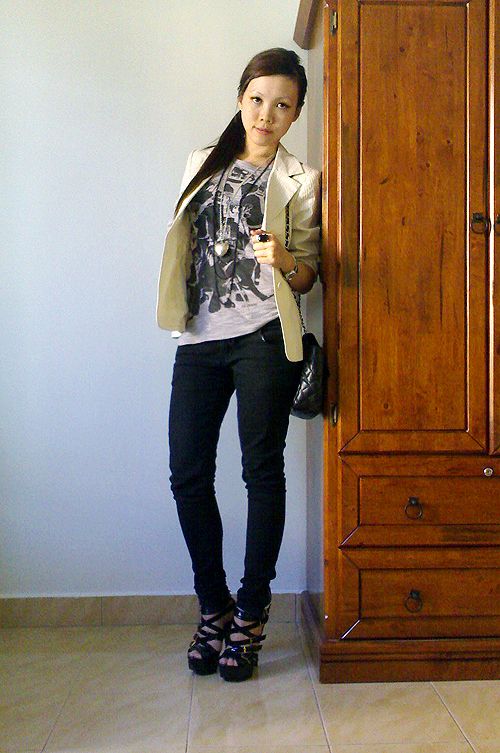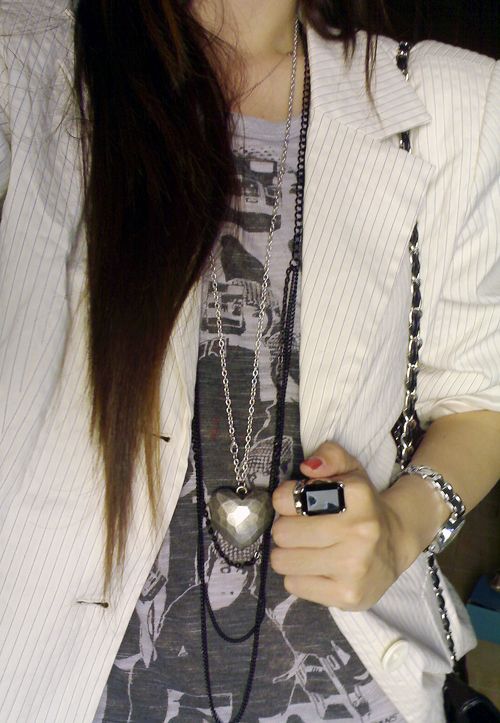 (Thrifted lightly striped blazer, brandless sheer printed tee, black skinnies with side zipper, Chanel-inspired handbag, Vincci black tiered chain & heart pendant chain, Vinnci black faux gem ring, Chameleon ring, Urbanog strappy heels)

I still couldn't find a time to get those buttons to be changed to black. Getting it changed was never the problem but it was always scouting for the right buttons part which gives me the real headache (even buttons are sooo hard to find over here). And I was thinking, instead of the normal black, gold mushroom buttons suit just as well too. Anyway, I'll just use it as it is till one of the buttons fall off or something.
I also have a hard time adjusting this blazer to fit me as my head tend to look small with all things collared. I don't really know why but that was something I realised since I was in high school - I would always pull the collar away from my neck because 1. I hate the smothered feeling of neck-sticking collars, 2. To give the illusion of having a long lean neck thus making my head looked proportioned with my body, I guess. Silly me.