Woke up quite early today and decided to post something in my almost abandoned and weed-growing blog - It will be all about my all time favourite collection from Balenciaga 3 years ago which inspired me alot during my days as a fashion student. Really cool laces they've got there. Nicolas Ghesquière's take on the Edwardians were awesome and if you look into the whole collection, you'll notice there's a bit of those spanish bull-fighting going on there. For some who read this post before, it was deleted accidently and re-composing again just makes me feel soo.. tired. It's like talking the same thing, twice. Hate it seriously.

Shorter and better, here's some snippets of what I love from Balenciaga's 2006 Spring RTW..


Jaw dropping details

Here's what I did a few years ago as one of my assignments back in college.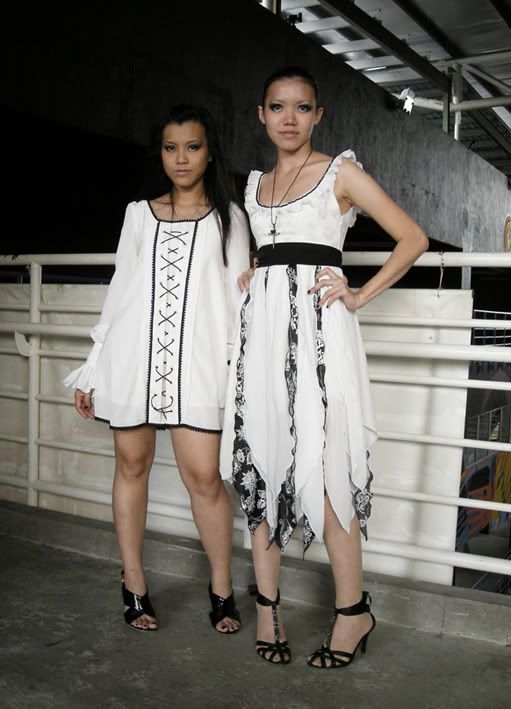 Course, mine's incomparable to the great Balenciaga. Ciao.

PS : They are my sisters.